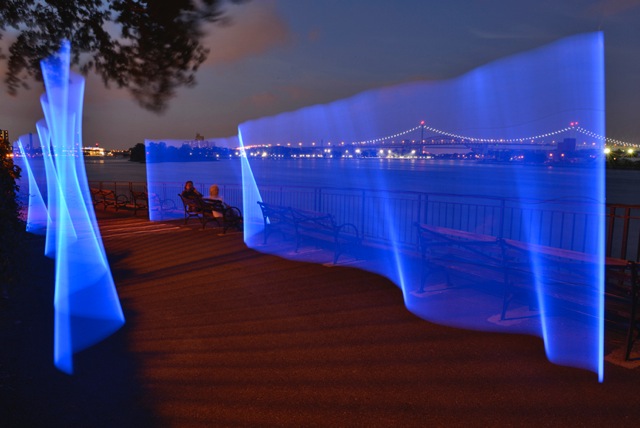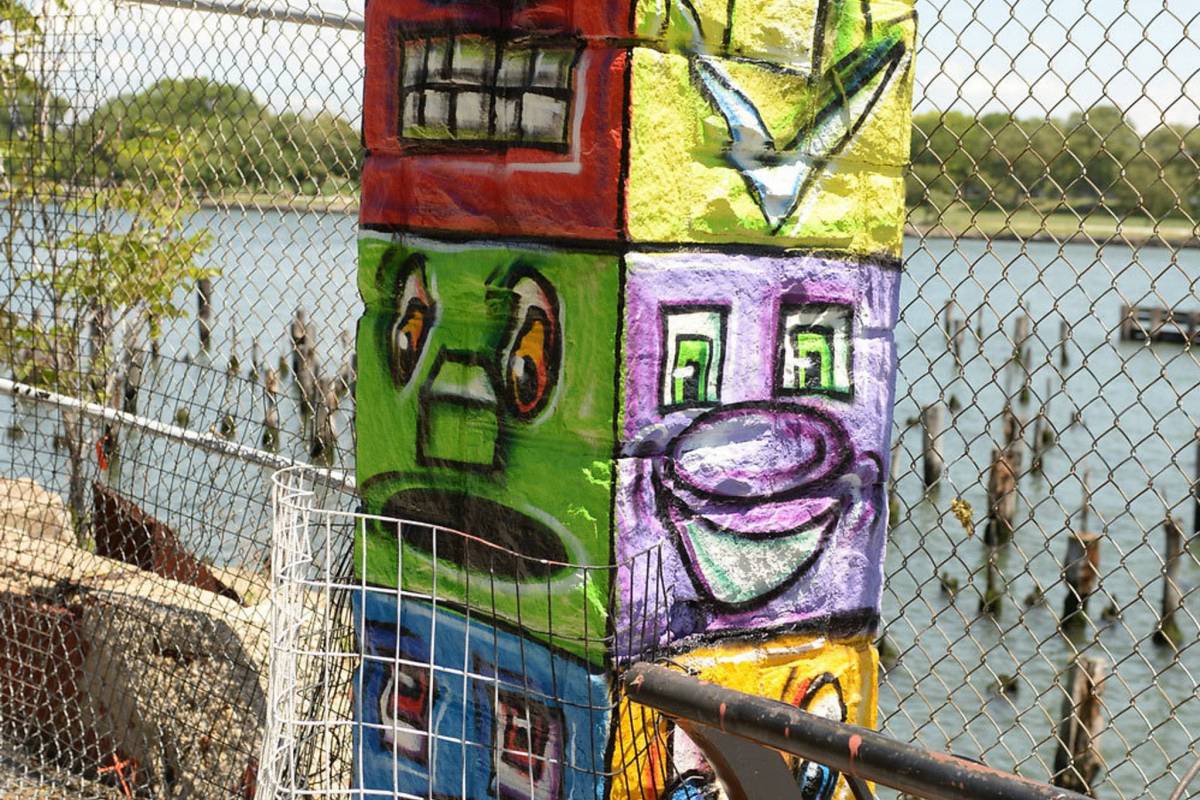 East River Roundabout by Alice Aycock
Monument of the Month - The Municipal Arts Society
"East River Roundabout" by Alice Aycock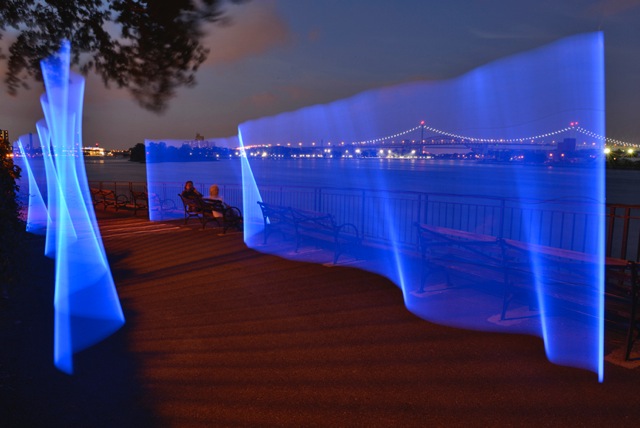 East River Flows by Vicki DaSilva
In Summer 2014, Friends of the East River Esplanade partnered with public art organization The West Harlem Art Fund to bring an exciting temporary light show to the Esplanade. Read more about Vicki DaSilva's East River Flows below. EsplanadeFriends converted the stunning images of DaSilva's light art on the Esplanade into a banner later displayed on the fence at 116th Street for Spring 2015.
East River Flows by Vicki DaSilva
NEVERENDINGGO by Kenny Scharf
NYC Parks and the Friends of the East River Esplanade proudly presented a new work by internationally renowned artist Kenny Scharf. A vibrant new banner along the East River Esplanade in Harlem, NEVERENDINGOGO spans over 60 feet and conveys the constant motion of New York City, the East River, and the FDR Drive.